November 2022 Edition

If you cannot read this email, please click here.
a fantastic November.
Here's your monthly dosage!
Each PACite gathered together, all glammed up,
looking energetic and colorful, to flaunt their Garba
moves. The ground echoed at full throttle of cheer,
enthusiasm, and rhythms making it a spectacular
evening to remember. Check out a few glimpses of the
captivating Garba evening.
For It is in giving that we receive. PACites decided to
celebrate this Diwali by making some families in need
a part of their festivities. Proud to provide hundreds of
'Healthy Ration Kits' to underprivileged families.
Let's ensure nobody sleeps with an empty stomach.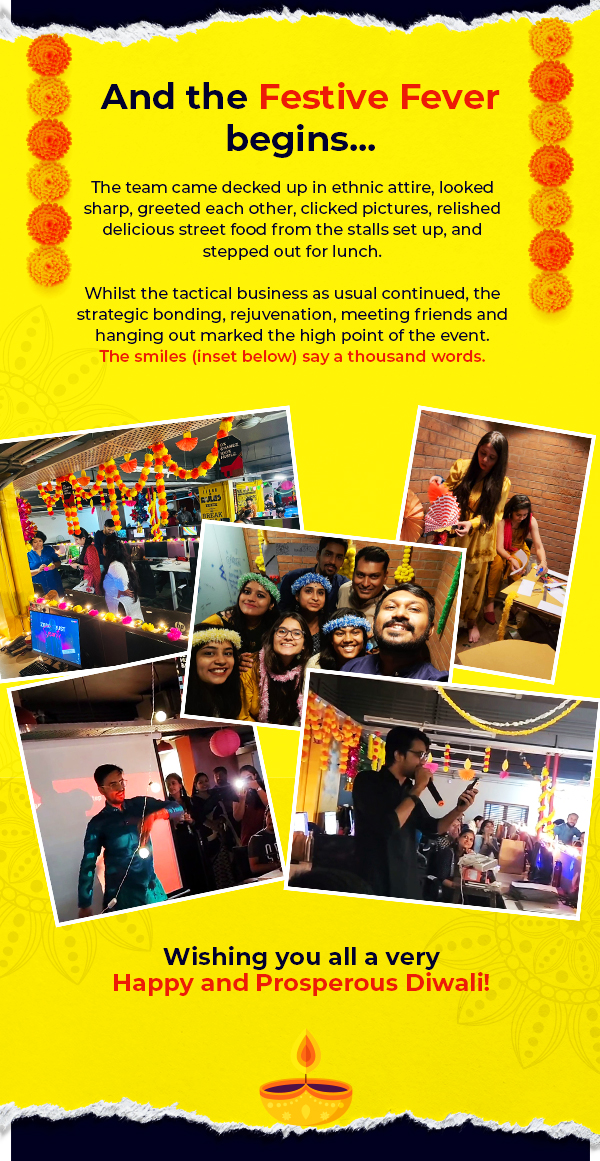 Our WOW Winners not only raised the bar
but also shot it sky high.
Their diligent work propels the
company to new heights.

#WeBelieveInYourMagic

Have a glance at these wise
'2-min Reads' curated by our experts.

to make quicker and
wider tech decisions.

• Cybersecurity Ventures expects global cybercrime costs to grow by
15 percent per year over the next five years, reaching $10.5 trillion
USD annually by 2025, up from $3 trillion USD in 2015.

• The DevOps market is expected to grow from USD 3.42 Billion in
2018 to USD 10.31 Billion by 2023, at a Compound Annual Growth
Rate(CAGR) of 24.7% during the forecast period. The demand for
DevOps is expected to be driven by several factors, such as lower
costs, flexibility, agility, and fast application delivery.

Impeccable talent and incredible
skills are just a call away!
Connect with us at +1 213 3442600 or write to us
at info@peoplactive.com
You're receiving this email because you signed up
for The PeoplActive Bulletin or are our esteemed client/team member.
If you cannot read this email, please click here.

| | | | | | | |
| --- | --- | --- | --- | --- | --- | --- |
| Copyright © Peoplactive 2022, All rights reserved. | | | | | | |