The theme for World Environment Day 2021 was "Ecosystem Restoration". Certainly, we can't turn back time, but we can definitely grow trees, green our cities, rewild our gardens, and change our diets & much more to restore our mother nature.
Is Cloud
Talent Shortage

Slowing Your
Cloud Migration?

PeoplActive provides elite
cloud-based talents: Azure, AWS
& GCP to its client to smoothen
their cloud migration and reap
all benefits of the cloud
platform. Hire Now, qualified
on-demand Cloud talents in
contractual/permanent roles.
How Microsoft Azure
is Transforming the
Future of the Automotive
Industry?

Learn More Here

How Remote Workers
can be Your Biggest
Asset?

Learn More Here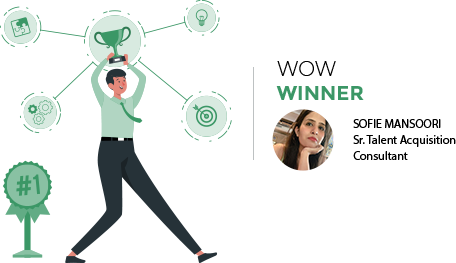 We have always recognized and encouraged exceptional work
done by the PACites. They are the backbone of the organization
helping us to cater to our clients. Check out who delivered WOW
performance this time.
For further details, please feel free to
call us +1 213 4573262 or email us at
sales@peoplactive.com.

You're receiving this email because you signed up
for The PeoplActive Bulletin or are our esteemed client/team member.
If you cannot read this email, please click here.